Shawbrook

(

SHAW

)

Shawbrook is a specialist UK lending and savings bank founded in 2011 to serve the needs of SMEs and individuals in the UK with a range of lending and saving products. At 30 June 2015 our total lending reached more than £2.7 billion and we have now raised more than £2.6 billion in deposits since our launch.

We differentiate our service in many ways, focusing on carefully selected markets where our specialist knowledge and in depth, quality underwriting expertise, can deliver competitive advantage, attractive returns and sustainable growth.

We understand the critical importance of building strong relationships, both with our customers and our business partners, and how innovation can be harnessed to deliver top service. And we recognise the value of talented people, always ensuring human decision making, not a tick box approach, is applied to all of our business decisions.

The Group has five lending divisions:
Commercial Mortgages – providing investment mortgages, short-term loans and commercial property loans;
Asset Finance – providing corporate asset finance, block discounting and wholesale finance and healthcare finance to SMEs;
Business Credit – providing funding against invoices/the sales ledger;
Secured Lending – providing loans secured against clients' homes through second charge mortgages;
Consumer Lending – providing unsecured loans for a variety of purposes, including home renovation and refurbishment.
We employ over 520 staff in four principal locations and six smaller offices throughout the UK.
Fundamentals
🇬🇧

United Kingdom

£3.40 Friday's close
250m

£851mn

0
Optimized Dividends
52 Week High

0.0%

52 Week Low

0.0%

Next Ex-Div-Date Countdown
Annual Dividends
Year
Amount
Change
2006
0.0p
2007
0.0p
0%
2008
0.0p
0%
2009
0.0p
0%
2010
0.0p
0%
2011
0.0p
0%
2012
0.0p
0%
2013
0.0p
0%
2014
0.0p
0%
2015
0.0p
0%
2016
0.0p
0%
2017
0.0p
0%
2018
0.0p
0%
2019
Login required
Dividends
| Ex-Div Date | Pay Date | Year | Type | Frequency | Status | Amount |
| --- | --- | --- | --- | --- | --- | --- |
Shawbrook optimized dividend - 12 month history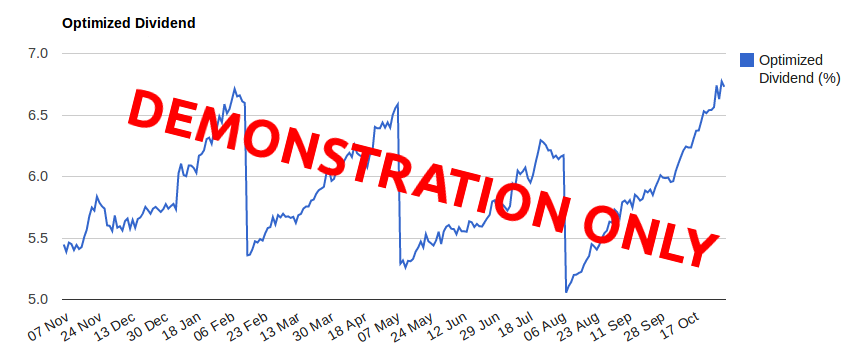 Shawbrook share price - 12 month history
You're currently viewing outdated and/or artificial data.
Try the real thing now:
You're in Demo Mode
You currently don't have access this feature, however you can preview the functionality.
This is a fully-functional demo intended to showcase the usefulness of this product using old data.
By proceeding you acknowledge that shown here is old data for demonstration purposes only.
Get the real data
To immediately activate your free account and see the live data you can log in with Facebook or LinkedIn: